Theatre Row - The Kirk Theatre, New York
Theatre Row - The Kirk Theatre, New York

A Musical About Star Wars
It's literally a musical about Star Wars. What happens when a couple of Star Wars nerds set out to create the ultimate Star Wars musical…well, a lot of diversions and non-sequiturs happen. This is the ultimate tribute to the fandom, the legacy, and the galaxy of the greatest story ever told! "I love that my son is putting himself out ...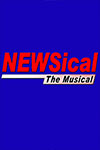 NEWSical the Musical
No one in the news is safe! NEWSical the Musical is back on Broadway lampooning current events, newsmakers, celebrities, and politicians. Book tickets here!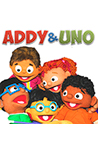 Addy and Uno
Addy & Uno: The first family musical about disabilities, friendship, and kindness.. Book tickets for Addy & Uno the Musical in New York here!